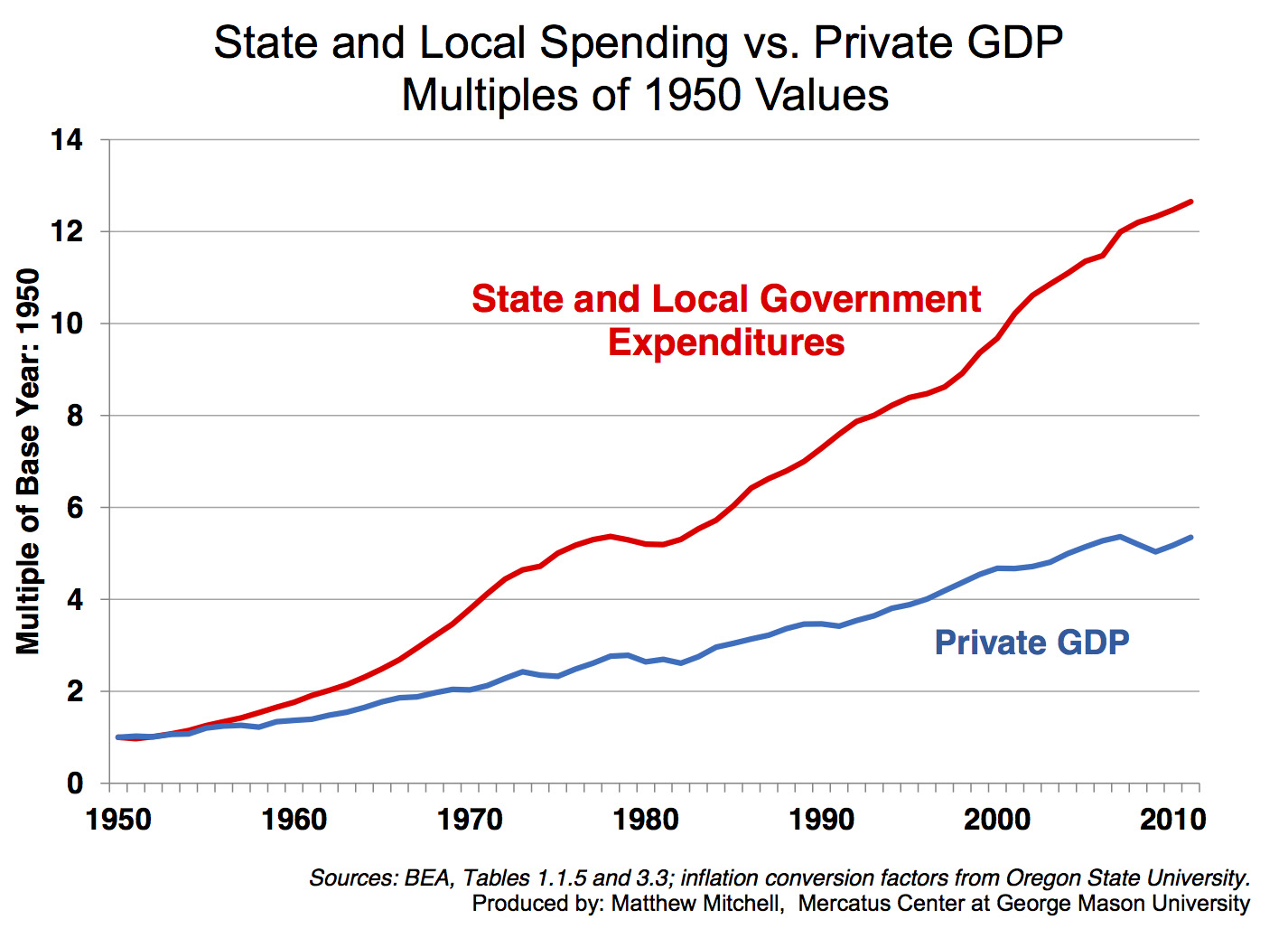 Source: Onvia – Total government spending at all levels, including state and local agencies, represents about 28% of the US GDP, or roughly $3.3 trillion (estimated for 2015). How much of this falls into the set aside category varies widely from state-to-state.
State-by-State Spending
State and local spending ranges from a high of $432.8 billion (California) to a low of $7.3 billion (South Dakota). The money is spent roughly 50/50 between state and local agencies.
States set their own goals and set aside targets which may or may not be in line with federal set aside standards. In fact, states demonstrate their preference in different ways including official set asides (Connecticut, Illinois, Ohio) and price preferences (Alaska, Kansas, Minnesota).
According to Onvia research, the top three states for set asides are New York, with the highest stated target — 30% MWBE State-wide Contracting [minority and women owned] and then tied for second place are New Jersey and Connecticut, with small business set asides of 25% each. New York has also committed to a six percent goal of spending on Disabled Veteran Owned-businesses (double the Federal Government goal of 3%).
State Budgets and the Definition of "Small"
In order to calculate the total amount each state has declared as set asides, contractors should look at individual state budgets.
New York has made public its spending target of $310.4 billion. If set aside goals are 30%, then the Empire State wants to spend over $93 billion with small businesses and others meeting certain qualifications.
New Jersey's budget is $110.6 billion making its 25% set aside goal $27.7 billion.
Connecticut's budget is $44.5 billion making its set aside goal of 25% worth $11 billion.
Contractors also need to know how their targeted states define "small" as it will not always align with the federal definition. Typically, a small business is defined by an employee count of 1 to 500 employees, but some states cap "small" at 50 employees. In addition to employee count, some states have maximum annual sales caps and/or other parameters.
Once you or your researchers have determined how your target states define set aside business categories, it won't change from year to year for most states. One instance of a changing definition of set aside categories is in California where the state had carved out a "micro-business" sector to target businesses with five or fewer employees; now the program requires the state agency to award at least 25% of construction contracts (not all state business) to small businesses more broadly defined.
In short, while contractors already know the category of their own small business, "small" is determined with a sliding scale, so it's worth discovering if your business qualifies as "small" in any of the states where you want to increase your government business.

To drill down even further and look at budgets by agency to define "small" in your target states and to calculate the size of your potential market, one comprehensive source is Onvia's Agency Center.
– See more at: States Set Unique and Varied Goals for Set Asides