The Small Business Administration released their third annual small business procurement scorecard reporting small businesses won a record $93.3 billion in federal prime contracts in Fiscal 2008 (Oct. 1, 2007-Sept. 30, 2008). While that number was almost $10 billion more than in 2007, it fell short of the federal government's goal of awarding over 23% of federal spending dollars to small businesses.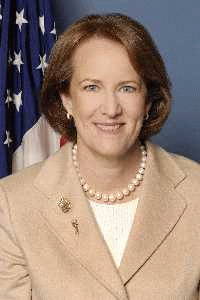 In the press release SBA Administrator Karen Mills reaffirmed the federal government's commitment to ensure the feds award over 23% of federal contract dollars to small businesses. Mills said, "This record $93.3 billion in contracts to small businesses is significant, however, across the federal government we are committed to ensuring that the 23 percent goal is met and even exceeded going forward".
This comes at the end of a week in which the Obama Administration reaffirmed its commitment to ensuring that minority-owned businesses, small businesses, including women and veteran-owned businesses have greater access to federal government contracting opportunities. Commerce Secretary Gary Locke and SBA Administrator Karen Mills announced a plan to have more than 200 events in the next 90 days to expose as many small businesses as possible to government contracting opportunities, including those created through the American Recovery and Reinvestment Act. The effort will be supported by federal procurement professionals from agencies throughout the government.
The annual scorecard measures results by type of small business (small disadvantaged, service-disabled veteran, HUBZone, etc…), as well as, by each agency so those agencies falling short of their goals can receive the necessary attention and resources to meet their goals going forward.
Here are the goals and results for the five areas measured:
Small Businesses – The goal was to have 23% of federal procurement dollars go to small businesses. While the total dollar amount did increase 12% to $93.2 billion this only represented a 21.5% share.
Small Disadvantaged Businesses – This was the only one of five goals that was exceeded with 6.76% ($29.3 billion) of the federal dollars going to this group of businesses versus a goal of 5%.
Women – The goal of 5% fell far short with only 3.4% ($14.7 billion) going to woman-owned businesses.
Service-disabled Vets – While the totals rose from $$3.8 billion in 2007 to $6.4 billion last year this group's goal was missed badly. The 1.49% share was one-half of the widely touted goal of 3%.
HUBZone – The 2.34% ($10.1 billion) share going to HUBZone certified businesses likewise fell far short of their goal which was 3%.
The 13 agencies below deserve credit for meeting their small business contracting goals:
Agriculture
Education
Energy
Environmental Protection Agency
General Services Administration
Health and Human Services
Homeland Security
Interior
National Aeronautics and Space Administration
Nuclear Regulatory Commission
Transportation
SBA
Veterans Affairs
One agency – GSA – deserves special recognition for meeting or surpassing all of its goals in all five areas measured (small businesses, small disadvantaged businesses, women-owned businesses, HUBZone, service-disabled veterans).
Two agencies – OPM and USAID – earned their place at the bottom of the list by failing to meet any of the five goals established for them.
For all of the results you can review the actual SBA goaling reports here:
http://www.sba.gov/aboutsba/sbaprograms/goals/index.html
For more information you can read the SBA's press release: Small Businesses Won Record $93.3 Billion in Federal Contracts