Let's start 2013 with something we all love – evaluating federal contracting opportunities! As always, I look at (1) a scope of work has high growth potential or at least very stable demand, (2) strong funding profiles and (3) access to opportunities with reduced competition.  Health Marketing Communications Services appears to meet all criteria so let's explore it a bit further.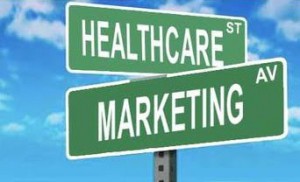 This multiple award IDIQ contract serves multiple interests across the CDC…hardly a small organization.  The CDC spends from $700M – $850M a year on professional services (excluding IT).  This contract consumes an average of roughly 5% of that spending each year.  Better yet, when we consider similar types of contract purchases (marketing related services) to spending through this contract vehicle the last full five years (FY2008-FY2012) the spending data reveals that this contract vehicle has captured about 82% of marketing services for the CDC.
When you consider the contracting landscape of the CDC alone this is a significant professional services need.  Another piece of good news is the current group of contracts does not expire until March 2014 which means the re-compete may happen as early as mid-to-late 2013.  As I always like to do…start looking at an opportunity early and often.
Let's start this analysis with a quick read on the CDC's mission.
CDC′s Mission is to collaborate to create the expertise, information, and tools that people and communities need to protect their health – through health promotion, prevention of disease, injury and disability, and preparedness for new health threats.
Yes, this contract is very important to execute the CDC's mission.
Borrowing directly from the original RFP I'll use the CDC's language to capture the essence of the contractor's role in helping the CDC fulfill its mission:
The Contractor, as an independent organization and not as an agent of the Government, shall provide CDC an "as needed" mechanism to assist in the planning, development, production, and distribution of health communication strategies and materials designed as part of specific health protection, prevention, promotion, and disease and injury prevention programs, and to perform evaluation of health communication and marketing activities.
In short…you enable the CDC to execute its outreach function.  Check.  The function is truly important and therefore it might be less prone to major budget cuts…the fiscal cliff, sequestration, etc. aside.
What does this contract do?
The original FedBizOpps listing helps to provide a foundation of knowledge on work scope.  The contract is broken down into three functional domains:
Creative
Evaluation
Training and consultation
More specifically there are task areas contained inside each domain.  See below.
Domains and Their Primary Task Areas
Creative
Evaluation
Training and Consultation
Communication Science and Program Planning
Communication Science and Planning
Information and Referral
Product Development
Formative Evaluation of Concepts of Materials
Communication Meeting and Conference Support
Information and Referral
Outcome and/or Impact Evaluation of Concepts or Materials
Database development / management
Outreach
Materials Development and Production for Special Populations
Web
Database Development / Management
Information and Referral
Project Management
Web
Outreach
Technical Assistance and Training
Implementation
Communication Meeting and Conference Support
Project Management
Database development/management
Technical Assistance and Training
Web
Monitor / Track Implementation
Project Management
Technical Assistance and Training
As you probably know many multiple award contracts use a practice of segmenting work categories inside a larger multiple award IDIQ contract to channel work to appropriate contractors.  Further, as is the case here, contractors can occupy multiple domains.  What is interesting in this particular case – and you no doubt recognized –task areas are not solely contained inside a single domain.  The gory details of each task area can be explored further in the old RFP (see the FBO link earlier).   All things considered this looks like a great opportunity for companies with expertise in both communications and health issues.
Who's Who in the Zoo
In most cases the current cadre of contractors is the who's who in public relations, marketing communications and public health.  Not surprisingly – and is the case with most large multiple award IDIQ contract – there are the "haves" and the "have nots."  The top four by value of funded work have secured 74% of contract obligations since contract start in FY2007.  Either you're in or you're not.  There is very little parity here.  That's not a conclusion of right or wrong, but it is reality.
Contract Obligations by Federal Fiscal Year
Contractor Name
2007
2008
2009
2010
2011
2012
2013
TOTAL
American Institutes for Research
$344,870
$7,171,114
$6,996,510
$7,270,834
$10,849,342
$13,828,231
$0
$46,460,901
Academy for Educational Development (FHI360)
$2,717,681
$6,375,133
$5,177,283
$12,640,911
$5,677,133
$11,950,215
$0
$44,538,356
The Ogilvy Group
$2,228,803
$7,335,475
$9,774,235
$15,458,304
$3,936,212
$2,284,426
$0
$41,017,455
RTI International
$2,208,607
$6,003,417
$2,199,018
$7,856,970
$9,400,707
$10,823,263
$0
$38,491,982
ICF International (acquired Macro International)
$545,361
$1,817,157
$2,410,010
$1,479,684
$3,405,534
$7,651,099
$0
$17,308,844
Danya International
$327,584
$3,232,807
$2,263,305
$2,298,921
$1,895,002
$1,194,953
$0
$11,212,572
Westat Inc.
$240,005
$1,788,417
$862,053
$1,190,598
$2,435,073
$4,052,292
$270
$10,568,438
SRA International (acq. Constella Group LLC)
$0
$1,970,719
$1,594,931
$1,576,296
$605,650
$0
$0
$5,747,596
CMGRP, Inc. (operating segment of Interpublic)
$0
$0
$400,722
$878,226
$584,200
$1,551,333
$0
$3,414,481
Harrison Maldonado Associates, Inc. (HMA)
$0
$0
$882,991
$0
$925,696
$1,340,364
$0
$3,149,051
Battelle Memorial Institute
$0
$0
$0
$282,621
$390,951
$1,818,651
$0
$2,492,223
Oak Ridge Associated Universities, Inc.
$0
$0
$0
$0
$0
$2,234,460
$0
$2,234,460
PRR, Inc.
$0
$0
$0
$0
$96,075
$884,383
$0
$980,458
Ketchum, Inc. (part of Omnicom Group)
$0
$499,461
$100,105
$0
$0
$0
$0
$599,566
Nova Research Company (NOVA)
$0
$75,000
$0
$75,000
$194,195
$0
$0
$344,195
Hager Sharp, Inc.
$0
$0
$0
$0
$0
$258,487
$0
$258,487
Educational Services, Inc. (ESI)
$0
$99,702
$0
$0
$0
$0
$0
$99,702
TOTAL
$8,612,911
$36,368,402
$32,661,162
$51,008,365
$40,395,770
$59,872,157
$270
$228,918,768
Analysis of the Opportunity
Going into this opportunity I expected to emerge bullish on the opportunity.  However, after looking at it I am not so optimistic.  Here's why.
While this is the first true iteration of this particular contract vehicle it has clearly dominant incumbents beating out many very credible competitors.  Only a few have truly cracked the competitive code here.
There is already a large number (17) of incumbents with some inside knowledge of what needs exist for the CDC.  See the point above…even they don't win much with that knowledge.
The topic matter is very niche driven.  Unless you can both field the right experts and you can anticipate task order opportunities in advance your odds to win aren't terribly good.
Your only customer is the CDC!  Granted, the CDC is hardly small in terms of its demand, but your reach is narrow as opposed to using other ways to win business with the CDC and other U.S. Government buyers of health related communications support.  This could be a lot of investment to do a good capture and proposal job for potentially very little return.
While I like to be Mr. Optimism when an opportunity can help grow a business, this particular contract doesn't look particularly attractive.  Wave off, Ghostrider the pattern is full.  Maybe you can be Maverick and get away with a great win, but odds are you're only going to get you and Goose in trouble.  (Who said analysis of federal contracts couldn't be amusing?)
Sometimes the best decision you can make is to walk away.  An early decision to cancel a pursuit is not always easy, but it is sometimes the smart thing to do.  The only caveat I'll add to this is to say if you absolutely, positively have to penetrate the CDC's health communications demand to be successful this may be worth further consideration.  The challenge here is what opportunities in health communication specific to the CDC exist outside of this contract vehicle is slim.
Takeaways:
Overall demand for health-related marketing communication services is pretty consistent each year with about $44 million each year through this contract vehicle or 82% of average relevant CDC spending
There is a stark distinction between the "haves" and the " have nots"…either you've cracked the code or you haven't
Unless work with the CDC is a make-or-break situation for your business it may be best to take a subcontractor role to an incumbent or simply walk away
Keep tuned to the CDC to learn more about the opportunity as it unfolds.
Stay focused. Do your capture homework. There are some great opportunities out there. Good hunting!