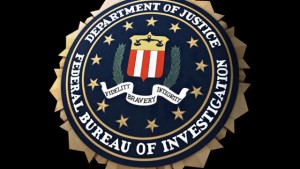 If you've read any of my blog postings you'll realize I like opportunities possessing key criteria such as (1) a scope of work has high growth potential or at least very stable demand, (2) strong funding profiles and (3) access to opportunities with reduced competition.  But hey, doesn't everyone look for these criteria? (Answer: no)  One very interesting federal civilian opportunity to watch is the Federal Bureau of Investigation (FBI) Program Management Support Services (PMSS) contract.   The name sounds pretty vague doesn't it?  Is this just generic program management support functions?  No!  The scope of work covers services associated with some of the most attractive opportunities in federal contracting today.  Here is a summary of the scope of work allowed under PMSS:
Biometrics
Computer Forensics
Cyber Security
Digital Surveillance
Distance Learning
Human Intelligence (HUMINT) Courseware Development
Information Sharing
Intelligence/Counterintelligence/ Counterterrorism Analytics and Training
Organizational Transformation
Prototype Development and Integration
Security System Integration
Threat Assessment
The scope appears to be much more than what the name implies.  Considering the work performed under the PMSS it isn't much of a mystery why this contract vehicle is both well-funded and has many of the who's who in federal contracting.  Based on the expected contract expiration date for this series of contracts and the FBI's FY2012 procurement forecast this opportunity is likely to become a RFP sometime near the end of calendar year 2012 or early 2013.  Let's take a look at who are the incumbents and how they've fared in PMSS.
Contract Obligations by Federal Fiscal Year
Contractor Name
2008
2009
2010
2011
2012
TOTAL
Keane Federal Systems 
$7,631,468
$22,317,671
$8,681,795
$10,693,660
$39,519,024
$88,843,618
Deloitte
$0
$19,842,343
$14,166,290
$14,855,744
$10,440,868
$59,305,244
DHA
$0
$0
$10,238,079
$17,282,893
$25,988,414
$53,509,386
Booz Allen Hamilton
$5,419,106
$8,698,948
$15,216,215
$10,736,097
$13,238,732
$53,309,098
Visionary Integration Professionals
$0
$0
$12,943,870
$29,286,972

($1,013)

$42,229,829
SAIC
$0
$7,921,968
$9,992,517
$16,398,302
$6,624,360
$40,937,147
Innovative   Management and Technology Approaches (IMTAS)
$0
$6,265,010
$4,385,282
$3,414,033
$2,679,334
$16,743,659
L-3   Communications (this part is now part of Engility)
$0
$28,276
$1,981,490
$1,501,787
$1,328,275
$4,839,828
CGI   Federal
$0
$486,381
$991,480
$1,000,000
$275,667
$2,753,528
TOTAL    
$13,050,574
$65,560,597
$78,597,017
$105,169,488
$100,093,661
Look at the spending trend.  It is important to note that we're not even finished with FY2012 and it is already on track to exceed spending in FY2011 which was already a banner year.  Let's also consider PMSS spending in context against broader FBI spending on services and more specifically professional services.
Contract Obligations by Federal Fiscal Year
Category   of Spending
2008
2009
2010
2011
2012
PMSS
$13,050,574
$65,560,597
$78,597,017
$105,169,488
$100,093,661
Professional   services (includes IT)
$606,023,710
$964,345,415
$709,795,898
$819,668,763
$541,325,874
PMSS as   a percentage of professional services
2%
7%
11%
13%
18%
All   service contracting
$823,642,982
$1,159,607,941
$1,091,686,319
$1,023,967,941
$612,128,222
PMSS as   a percentage compared to all service spending
2%
6%
7%
10%
16%
PMSS is already a significant portion of the broader FBI professional services contract vehicles.  The trend is clearly upwards.  This is clearly one of the most significant professional services contracts for the FBI.
Looking forward towards the re-compete you're not going to have great visibility (or any) into this opportunity unless you're a Schedule 70 contract holder provided the FBI uses Schedule 70 as the basis of the next PMSS.  The good news for challengers is Schedule 70 is not exactly an exclusive contract vehicle to hold.
There is a lot of upside opportunity here considering the funding profile and the alignment of some high end services with the FBI's mission areas.
Takeaways:
PMSS is one of the single largest contract vehicles for the FBI.  If you're in the business of any of the previously mentioned work areas this is an important contract vehicle to consider.
The timeline for the acquisition is still manageable to work a pursue strategy as a prime contractor or as a subcontractor
The funding profile is attractive and especially so when you consider the importance of these services to the FBI's core mission areas (despite budget uncertainties)
As the sequestration scenario plays out this area of spending may be affected, but probably not as much as other service areas
This contract is a great way to establish a beachhead inside the FBI as a customer for your future
The incumbent contractors have well established teams so factor that into your teaming strategy
Keep tuned to the FBI to learn more about the opportunity as it unfolds.
Stay focused.  Do your capture homework. There are some great opportunities out there. Good hunting!