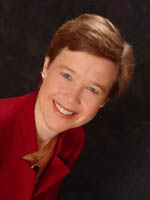 Judy Bradt wrote a series of blog posts covering the Federal Acquisition Regulations (FARS). FARS are as important to understand when selling to the government as are laws governing our roads when driving down the road. Not understanding the regulations in either case can be costly and potentially dangerous.
Regulations being as they are Judy set out to keep it interesting for readers. We appreciate her effort to keep it interesting and we especially appreciate her allowing us to publish the highlights here for you and other small government contractors.
– Judy Bradt is an author, speaker & consultant for over 20 years, Judy works with her clients on business strategies to win government contracts. Judy is Principle of Summit Insight LLC. Her blog is Sell2USGOV. Follow Judy on Twitter @JudyBradt
Federal Acquisition Regulations – FARS by Judy Bradt
Rules of the Road
In writing my book, "Seven Steps to Success in Government Contracting," I knew I had to cover acquisition regulations. How could I make it something you'd want to read?
Today I planned to launch my "FAR – a – Week" blog series — working through the Federal Acquisition Regulations. Life got in the way…but brought the perfect lesson to start me off!
I was delayed by what I thought would be a routine annual vehicle inspection. An hour later, I found out that it's gonna cost me $2600 in mandatory repairs — including replacing the pump that feeds the power steering — just to keep my beloved six-year-old Mini Cooper on the road.
What's this got to to with the FARS?
Easy: If I want to drive, my vehicle's gotta meet the rules of the road. When you get on the acquisition superhighway of selling to the federal government, you agree to comply with those rules.
Even if it costs us. So, let's know before we go.

Part 1: The Opening Act
Explains the purpose of the federal procurement rules, how they are managed and by whom, and who has authority to bind the government to a contract. (You really care about that last part, because you need to know whether or not the person you're talking to has the authority to buy from you.)
Highlights:
1.102: The acquisition regulations are intended to achieve:
on-time delivery
of products or services that give best value to the government customer
while maintaining the public's trust
and fulfilling public policy objectives
1.601 Agency heads delegate contracting authority to Contracting Officers.
1.602-1: Contracting officers have authority to enter into, administer, or terminate contracts and make related determinations and findings, including ensuring that all 2requirements of law, executive orders, regulations, procedures, clearances and approvals have been met.
Part 2: The Joy of Lex – When Lexicon Means Profit
Why would FARS Part 2 be interesting? It's about the language, or lexicon, of contracting and its definitions. Because the Joy of "Lex" can be tangible. "Oh, Yawn," you say. Not so fast. What if tiny little FARS Part 2 were a key to profit and competitive advantage? Read on.
In government contracting, everyday words and phrases have very specific meanings. How is a "commercial item" different from a "commercially available off-the-shelf item"? What does "cost or pricing data" include? Is your product or service "environmentally preferable"?
You want to know the answers for two reasons.
First: Competitive Advantage
Understand and comply with the terms and ensure your proposal qualifies for every advantages.
Three examples:
if the solicitation says that environmentally preferable products shall receive preference in evaluation, you want to be sure your products qualify, find out how that sets you apart from your competition, and, if so, be sure your proposal shows how you qualify.
If the solicitation says that only environmentally preferable products shall be purchased, you want to be sure to include information about how your products meet that definition, so you don't get disqualified on a technicality.
Armed with Good Lex, you can also point out competitors who aren't compliant — and disqualify them from a competition.
Second: Compliance with Incorporated Terms
The standard contract includes definitions simply by referring to FAR Part 2. That's called "incorporation by reference." Government contracts incorporate hundreds of provisions by reference. In other words, the government buyer expects you to know what all these terms mean when you sign that contract, even though the contract doesn't spell them all out. And if you don't know what they mean, the FAR reference points you to where you can look it up.
Neeld Wilson, President of GEAR Engineering, found himself scrambling on his first federal contract proposal to remove an underground storage tank. He was looking for the statement of work in order to cost the job, because that information seemed to be missing from the Request for Proposal.
His proposal consultant showed him the small clause that referred to published project standards that his proposal needed to meet.
If his proposal hadn't complied with those standards, his offer would have been rejected. Instead, he went on to win a project worth several hundred thousand dollars.
The Joy Of Good Lex: Helps You Win.
Part 3: Ethics & the No Free Lunch Rule
Part 3 of the FARS is about procurement integrity. Its full name is Improper Business Practices And Personal Conflicts Of Interest.
Here are three reasons why you care, and where it says so:
1. How not to lose your contract
In general, government officials can't seek or receive coffee, lunch, gifts or entertainment from a contractor. (FAR Part 3.101-2) So don't offer. Individual agencies are allowed to have their own rules about this, so if you're uncertain, look up their rules online and/or ask the contracting officer to confirm your understanding.
Pay Attention: if you do so with intent to get favorable treatment on a contract worth more than $100,000, your contract can be cancelled (FAR Part 52.203-3).
2. How to protect your business secrets
Find out how to mark your documents to prevent the government giving competitors sensitive business information from your proposal (FAR 3.104.4). This really can happen if you don't watch out.
3. How to avoid shady practices
Whether you're a prime or a subcontractor, ethics rules apply to you. Those rules prohibit things like kickbacks, contingent fees, and under-bidding today in order to raise prices after award. If you're even remotely concerned about whether a business practice is legitimate and permitted, run, do not walk, to FAR Part 3. It's not long, but it's very clear.
FAR Part 4: How to Turn Paper Into Gold
Didn't File Your Paperwork? You Lose.
Learn FAR Part 4, Administrative Matters and you're almost there. You've got to complete certain applications and registrations in order be eligible for a government contract. These don't guarantee you'll win anything…but you can't win without them. Roz, here (or YOUR friendly neighborhood contracting officer) wants your paperwork — like:
Roz has to do HER share, too. This part of the FARS includes government's obligations to:
Safeguard classified information within the industry (FAR Part 4.4)
Report contract actions to the Federal Procurement Data System (FAR Part 4.6) and track achievement on mandatory small business subcontracting plans (FAR Part 4.14) and any Stimulus-funded spending (FAR Part 4.15)
And KEEP your paperwork (FAR Part 4.7, Records Retention)
FAR Part 5: It's *Not* All on FedBizOpps
Clues to Opportunities You May Be Missing
The FARS say all opportunities worth more than $25,000 have to be published in FedBizOpps, right?
Nope! Clue words include "urgent", 8(a), "perishable", "national security", "commercial items" and "under Simplified Acquisition Threshold"… but don't guess! Learn about them all in FAR 5.202.
Looking for a small job to launch your track record? Here's how buyers publicize opportunities worth more than $10,000 but less than $25,000 (FAR Part 5.101)
FAR 5.4 says government can also use other methods do publicize opportunities, including traditional advertising. That could be an opportunity for marketing communication firms to offer services to procurement shops, if there is an extraordinary requirement that the buyers expect will be hard to meet.
FAR 5.404 encourages Federal agencies to publish procurement forecast information. Find those forecasts online 24/7 at Acquisition Central.
Looking for Stimulus-funded work? FAR Part 5.7 says how those have to be publicized — both pre- and post-award.
FAR Part 6: Get Competitive
Never Cry "Wired" Again!
When I teach an intro procurement class, someone complains that government business always seems wired for somebody else.
"Wanna know how to get sole-sourced?" I ask them. Everyone's ears perk up. "It's in the FARS."
FAR Part 6 gives you these secrets that help experienced contractors win:
* When things must be competed, and what "Full and Open Competition" means (FAR Part 6.1)
* The small businesses set aside you might not know about (Can you name all five? See FAR Part 6.203)
* When federal buyers can sole-source (FAR Part 6.302)
* How to justify being sole-sourced (FAR Part Part 6.303)
* When competitions must be based primarily on price ("Sealed Bidding" — FAR Part 6.4)
FAR Part 7: Insider Stuff — Authorized!
More reasons the Contracting Officer is one of the Five People You Need To Meet… (if you know enough what to ask for!)
The best part of FARS Part 7 is arguably FARS 7.105: buyers need an acquisition plan. That means, before any buying begins, the contracting officers can already tell you some VERY useful things…if you know enough to ask.
Wouldn't you want to know your buyer's plans for:
* invitation and selection of vendors
* contract type
* funding
* environmental/energy requirements
* logistics
* providing you with property or data
* security
* timing and nature of acquisition milestones
FARS Part 7.103 lays out the things that are supposed to happen when government buys. If these things don't happen, you can certainly politely ask why not. FARS Part 103 requires the program manager to:
* Maximize Competition, particularly opportunities for small business, buy commercial items, buy Green/biobased products, minimize (or at least justify) bundling and urgent purchases that can restrict competition, and not discriminate against vendors who propose to use a telecommuting workforce to serve the government.
* Coordinate with the small business specialist on all contracts worth more than:
o $7.5 million or more for the Department of Defense;
o $5.5 million or more for the National Aeronautics and Space Administration, the General Services Administration, and the Department of Energy; and
o $2 million or more for all other agencies.
Links:
Judy's blog: Sell2USGov
Federal Acquisition Regulation (FAR) Home Page
GovCon Directory of Federal Government Resources Federal Acquisition Regulation (FAR) Home Page