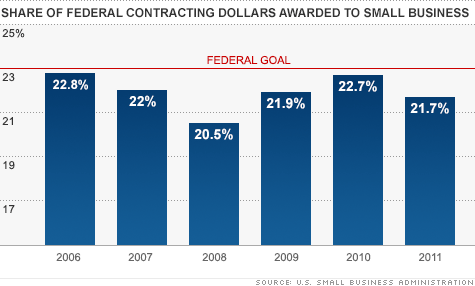 FCW reported that Sen. Tom Udall (D-N.M.) introduced the Assuring Contracting Equity Act (S. 196), which would boost the 23-percent goal to 25 percent and increase goals for companies owned by women and minorities from 5 to 10 percent.
The House wanted the increase last year and put language to that effect in the fiscal 2013 National Defense Authorization Act. The Senate disagreed, however, and NDAA became law Jan. 2 without the change.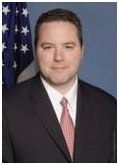 The same day Udall introduced the bill (Assuring Contracting Equity Act), Joe Jordan, the administrator of the Office of Federal Procurement Policy, said, "I will not declare victory until we're at or above the 23 percent" annual small-business contracting goal and meeting the goals for specific socioeconomic categories of small businesses, during a speech at the Coalition for Government Procurement's Strategic Sourcing Forum on Jan. 31.
This is a bill we should all support.